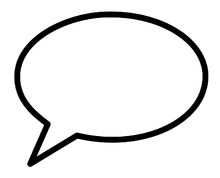 Catchphrases are a part of customization for the player in Venture.
Catchphrases Starts
Knock knock? Who's there?
Grant me
Let there be
You can't handle
I am crazy for
Unleash
All heil
This looks like a job for
You know what I saw on TV?
Ask your doctor for
Not the
I know what is best in class, it's
I live in
Catchphrase Ends
Sugar 0g (pronounced "Zero grams of sugar")
100% Juice
11 herbs and spices
Robin Hood: Men in Tights
Pregnancy
200% hyperboles (this itself is a hyperbole)
Coding
6151
Bug spray
Spooky scary Shooters
A lack of memes
Age of Wonders
Being included
Björk
Biomecha
Antonyms
Bees
Prey (sheesh, Venture is way better)
Gandalf
Bread
Bob the Angry Flower (it sucks now)
Yo mama
Close sourced games
Warp Pipes
Classiness
Cloud computing
Mashed potatoes
Vanilla Ice
Color Splash
Cellular automata
Jurassic Park
Billy Mays
Venture Knockoffs (man, I will copyright strike every ripoff of this game in the slightest)
Total Fat 0g (pronounced "Zero grams of fat!")
Skittleflake
Trigger
Beta
Christmas (only obtainable on Christmas Eve to Boxing Day 2016)
New Years Day (only obtainable on New Years Eve to New Years Day 2016/2017)
Michael Bay (An explosion effect plays in the background, the PG-13 label flashes)
Zach Snyder (everything moves 1/128% of the speed to parody Snyder's slow motion scenes)
Christopher Nolan (everything moves 1/128% of the speed because of how slow his expositions are)
Quentin Tarantino (said by Samuel L. Jackson, footsteps are heard)
George Lucas's Stupid CGI
Adam Sandler (a flatulence sound is quietly heard)
Tim Burton (everything turns black and white because all of his movies are goth shit)
M. Night Shyamalan's Dumb Plot Twists
Roland Emmerich (Destruction sounds heard)
J. J. Abrams (everything is viewed as if it is being viewed in a lens flare)
Seth Rogen (a bleep is heard)
1001 Spears
Ad blocker interference detected!
Wikia is a free-to-use site that makes money from advertising. We have a modified experience for viewers using ad blockers

Wikia is not accessible if you've made further modifications. Remove the custom ad blocker rule(s) and the page will load as expected.