Ocean Cocker Gambling Establishment
was a casino in Aperture Village. At Ocean Cocker, there was a hostel, slot machines, and anything else that would make a gambler's paradise.
There is a DWgGoB? at Ocean Cocker, where they serve the same drinks at others. The only difference is that at Ocean Cocker's DWgGoB? there are slot machines in the bar.
Slot Machines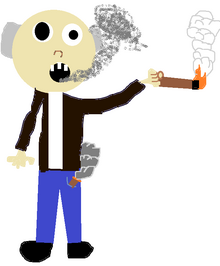 At the Slot Machines, you can wage Agio, pence, nickels, dimes, quarters, and doubloons, therefore players using an unmodded game cannot gamble.
Trivia
Some of the slot machines are based on the Gamebusters.
It was founded by Giuseppe Marino, a famed gambler.